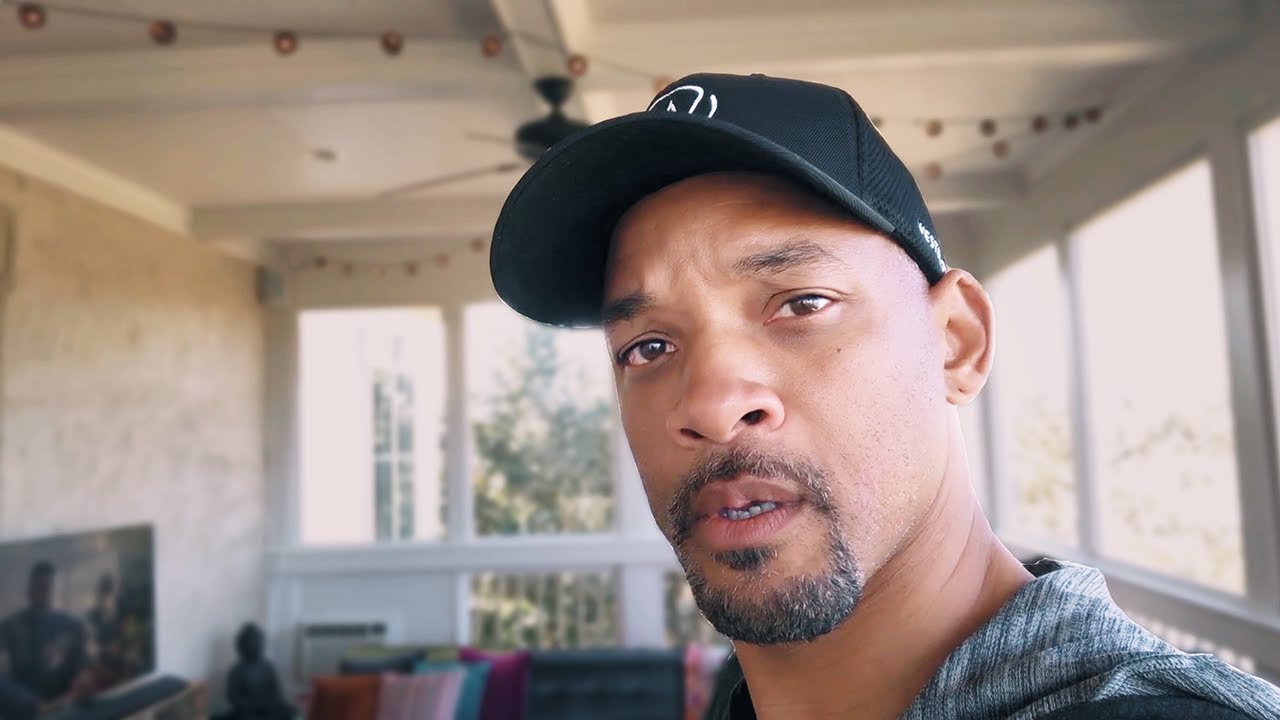 Will Smith/YouTube
YouTube has announced that Will Smith's birthday stunt special "Will Smith: The Jump" will premiere Sept. 25 (Smith's 50th birthday) on YouTube's premium service, according to a report on Broadway World. In the live program, actor/rapper Will Smith plans to bungee jump out of a helicopter over the Grand Canyon to raise awareness for charity, in response to Yes Theory's challenge to do the stunt. In other YouTube Originals news, the second season of the fitness comedy series "Kevin Hart: What the Fit" will premiere sometime in 2019 on Kevin Hart's LOL channel. Jennifer Garner, Pete Davidson, Anna Kendrick, Rebel Wilson are among the celebrity guests who will be featured on the show's second season. Meanwhile, the YouTube Originals documentary (title to be announced) that former *NSYNC member Lance Bass is executive producing about the late music mogul Lou Pearlman will have its premiere sometime in the fall of 2018.
The documentary about Pearlman will include several of his former clients and associates talking about their experiences working with him. According to a YouTube announcement, Pilgrim Media Group is producing the documentary, which "reveals the dark side of stardom and the music industry as members of multi-platinum-selling bands like *NSYNC, Backstreet Boys, O-Town and Take 5 tell all about working with convicted fraudster Lou Pearlman." YouTube has announced that the documentary participants include former *NSYNC members Bass, JC Chasez and Chris Kirkpatrick; AJ McLean of Backstreet Boys; Aaron Carter; O-Town's Ashley Parker Angel; and members of Take 5.
In 2016, Pearlman died of a heart attack at the age of 62, while he was doing time in a Miami federal prison for conspiracy, money laundering and making false statements during a bankruptcy proceeding. Pearlman founded Trans Continental Records, an Orlando-based company that specialized in teen-oriented acts. In his heyday in the late 1990s and early 2000s, Pearlman (who worked primarily with boy bands) had several hit acts, including Backstreet Boys, "NSYNC, O-Town, Aaron Carter, LFO and Take 5. He was also an executive producer of the short-lived ABC reality series "Making the Band," which documented the career of O-Town. (MTV would later revamp "Making the Band" with Sean Combs as the show's mogul/mentor.) Almost all of Pearlman's former clients had well-publicized splits from Pearlman that resulted in lawsuits and accusations that Pearlman cheated them out of millions of dollars. Backstreet Boys is the only group discovered by Pearlman that has never disbanded.
Bass told Billboard in an April 2018 interview: "There were so many things I didn't even know about Lou Pearlman until I started doing this documentary. I got the *NSYNC guys, Backstreet Boys, O-Town, you name it, all the artists that were under Trans Continental and Lou Pearlman, even Justin [Timberlake's] mom, my mother, all different angles of the Lou Pearlman story will be told on this documentary."
Backstreet Boys talked about working with Pearlman in their 2015 authorized documentary "Backstreet Boys: Show 'Em What You're Made Of." In several parts of the film, the members of the group expressed a range of emotions about Pearlman. Kevin Richardson seemed to be the one most willing to say he was grateful for the opportunities that Pearlman gave them, while Nick Carter seemed to be the most bitter about Pearlman.
Former *NSYNC member Justin Timberlake, who is the most famous alum of Pearlman's entertainment roster, has rarely commented about Pearlman since *NSYNC broke up in 2002, but Timberlake did tweet this message in 2016 after news broke about Pearlman's death: "I hope he found some peace. God bless and RIP, Lou Pearlman."